Hi everyone,
A quick update. Shipping quotes are finally compiled and we are waiting for approval from BrainTree (our payment processor) to be able to accept PayPal for shipment fees.
Our web portal will go live as soon as we get the approval (any day this week) and each of you will receive an email explaining the required actions regarding shipping of NexDock.
We are still on schedule with the shipment due in June and do not anticipate any delays at the moment.
We also have some good news! We were able to work a deal to include cables & a adapter along with NexDocks. Each of you will receive USB to micro-USB, mini-HDMI to HDMI cables and HDMI female to HDMI female adapter as shown below: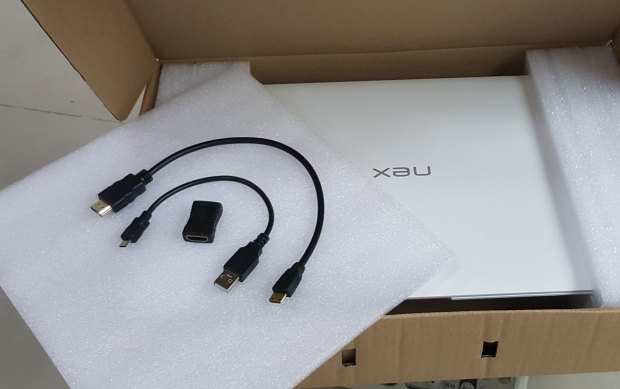 Thank you everyone for your continued support!