Support – Secondary Monitor
In order to use NexDock as a Secondary Monitor, you need a device with HDMI-out support. If your device has micro-HDMI or mini DisplayPort for HDMI out connection instead of a standard HDMI-out port, you will also need a micro-HDMI to HDMI or mini DisplayPort to HDMI adapter to connect to NexDock. 
What is included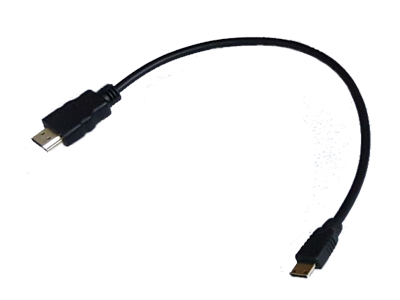 What you might need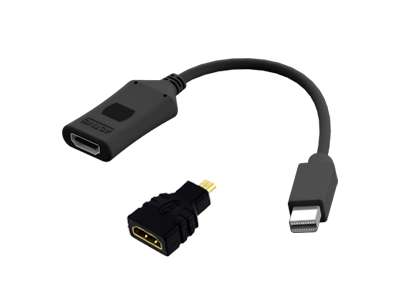 micro-HDMI to HDMI Adapter or mini DisplayPort to HDMI Adapter
Use the mini-HDMI to HDMI cable to connect your device to NexDock and make sure your device is ON. Press and hold power button on NexDock. Once your screen is extended to NexDock "Caps Lock" led will start blinking showing that bluetooth keyboard & touchpad are in pairing mode. If you also want to use NexDock's keyboard and touchpad while using it as secondary monitor, go to Settings/Devices/Bluetooth on your primary device and turn on bluetooth connection. Search for "NexDock Keyboard" and click on "Tap to pair"; pairing code is not required. Enjoy NexDock as a secondary monitor!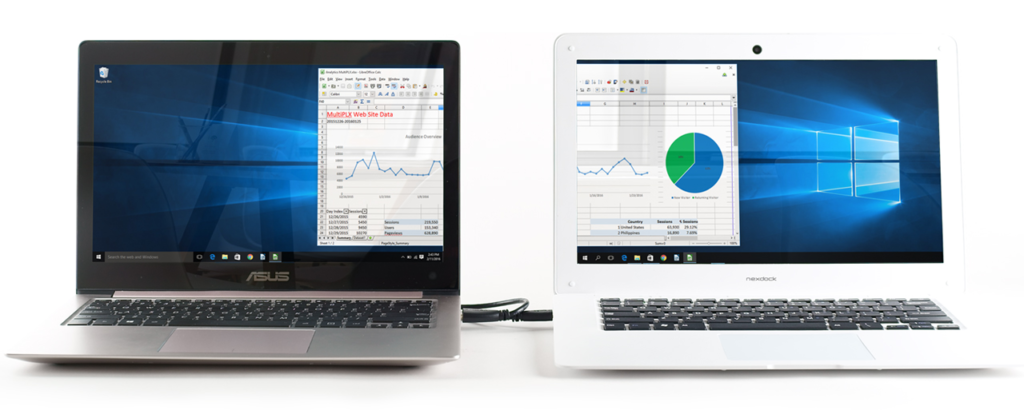 Troubleshooting
NexDock display resolution is 1366×768 and some operating systems such as Remix OS do not support  this resolution. To confirm there are no issues with NexDock, please test the display with Windows10 laptop that supports 1366×768 resolution using NexDock as secondary monitor.
In case you cannot connect to "NexDock Keyboard" delete it from paired connections on your device and try again. NexDock will always try to connect the last paired device so if you are using NexDock with multiple devices make sure the bluetooth connection is turned off on the device that you are NOT using and try again. You can also disconnect paired bluetooth connection from NexDock pressing first Function+Q (to unlock) and then Function+BT (to unpair) on the keyboard.
Battery level is recognized only when NexDock is connected to a device via bluetooth so if you do not have any device connected via bluetooth you might experience flickering of display due to low battery.
In case NexDock does not turn off for any reason you can force shutdown by pressing and holding power button for 10-15 seconds.
If problem persists, open a new help desk ticket by logging in to My Account and clicking on "Help Desk>Submit New Ticket" link.